Twelve months ago I completed my Open Water scuba diver's certificate. It was something that I have wanted to do for many, many years, and I am very pleased that I finally did it.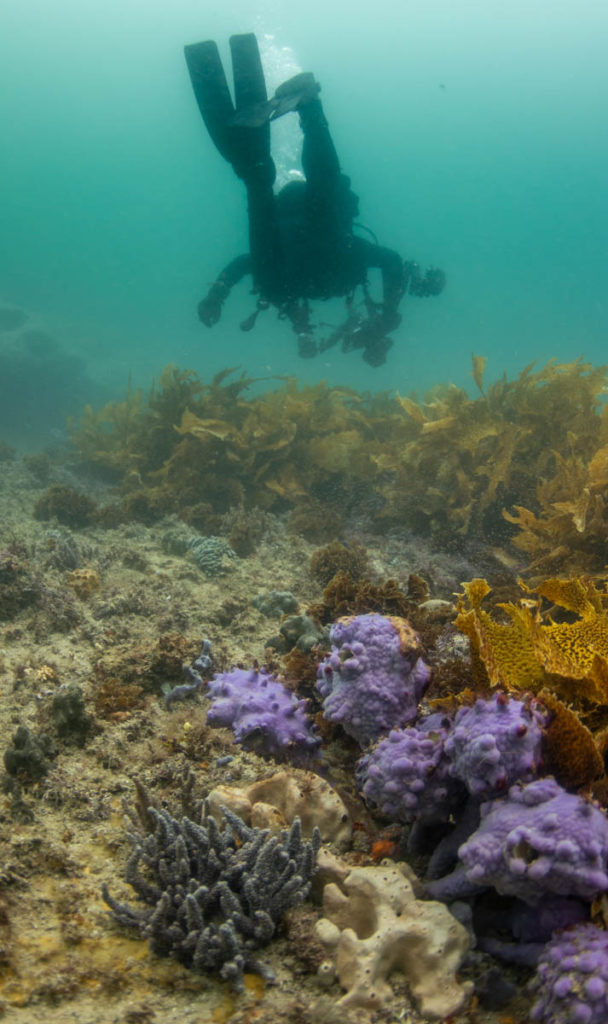 I recently had a chance to dive at Oak Park in Cronulla, Sydney. It's a fascinating and popular dive spot that is relatively easy to access straight from the beach. I dove with a a local group and was "buddied" with a diver who, like me, was also a photographer. So we headed out and spent forty minutes on the bottom photographing the fish life off Oak Park Beach.
I am always surprised by just how "tropical" the fish around Sydney are. And the seemingly never ending variety is quite amazing.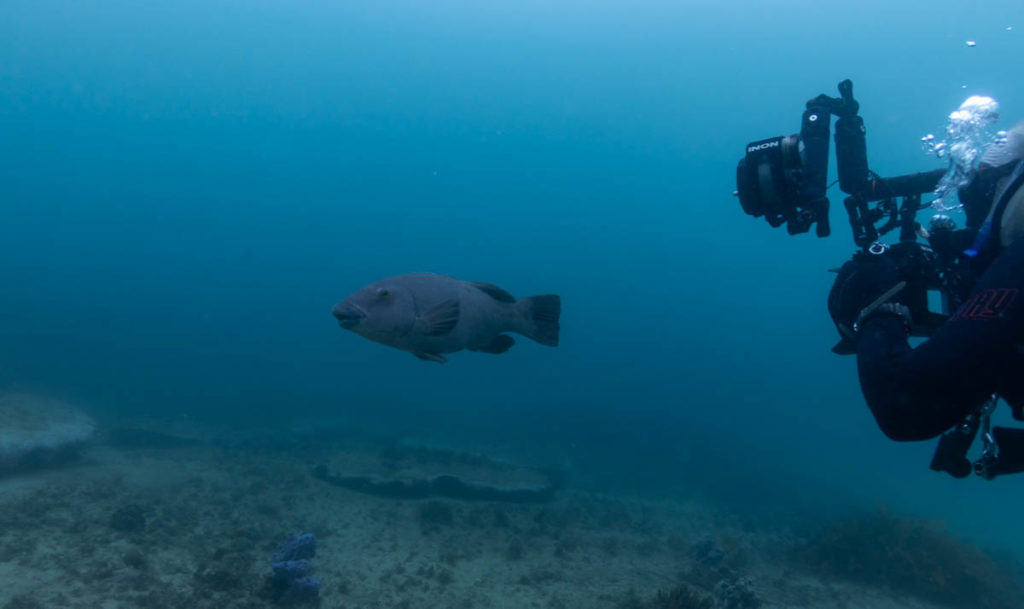 The highlight of the dive for me was finally meeting some of Sydney's famous blue groupers! These fish are HUGE. The males being the biggest, with a striking blue colour, while the females are smaller and a green/brown colour. They are quite comfortable around humans (due to being fed, which is not ideal) and when they spot a diver, will come to investigate and often hang around in the hope of a sea urchin treat!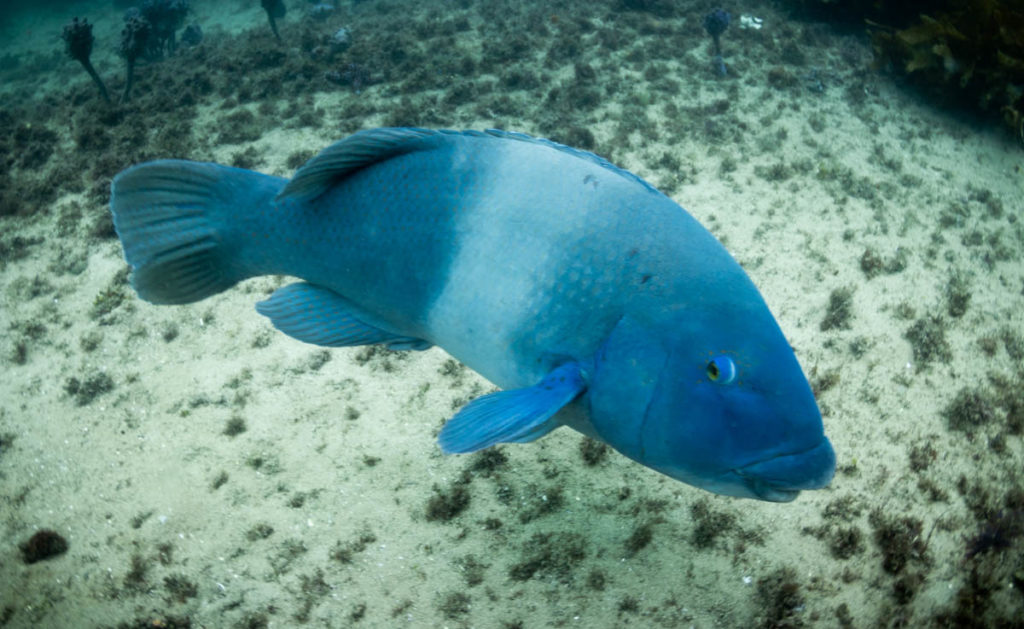 The fish life is so varied – most of which I have never seen, or even know the name of.
These fish stayed close to the rock walls at all times and moved in large highly synchronised schools. I have no idea what they actually are! And fish identification, I have found seems to be even harder than bird identification!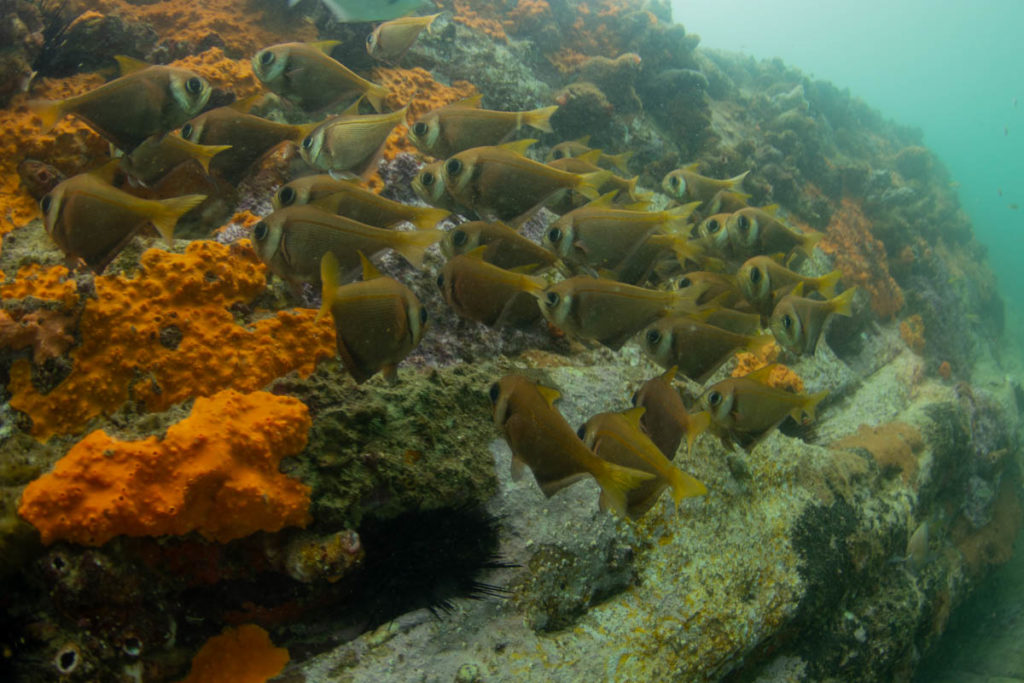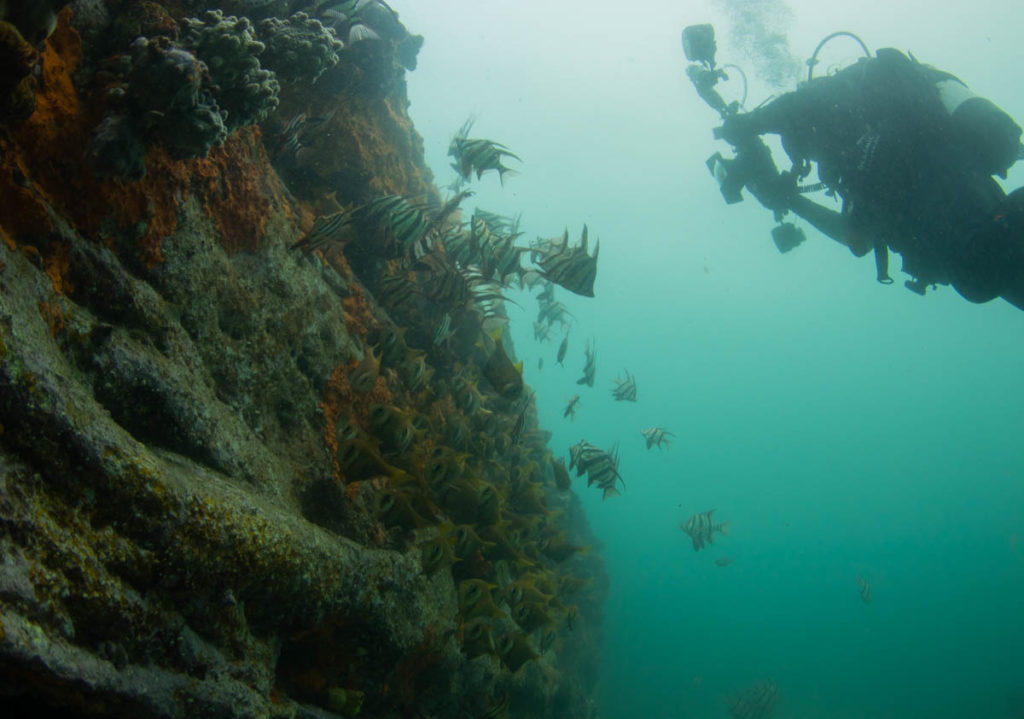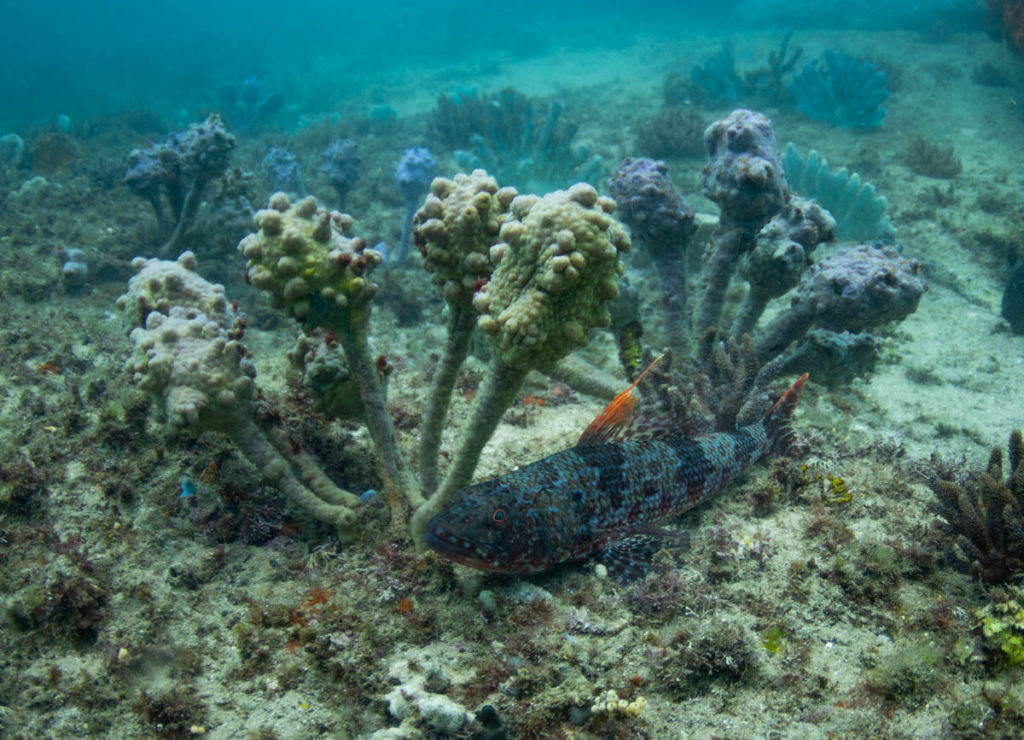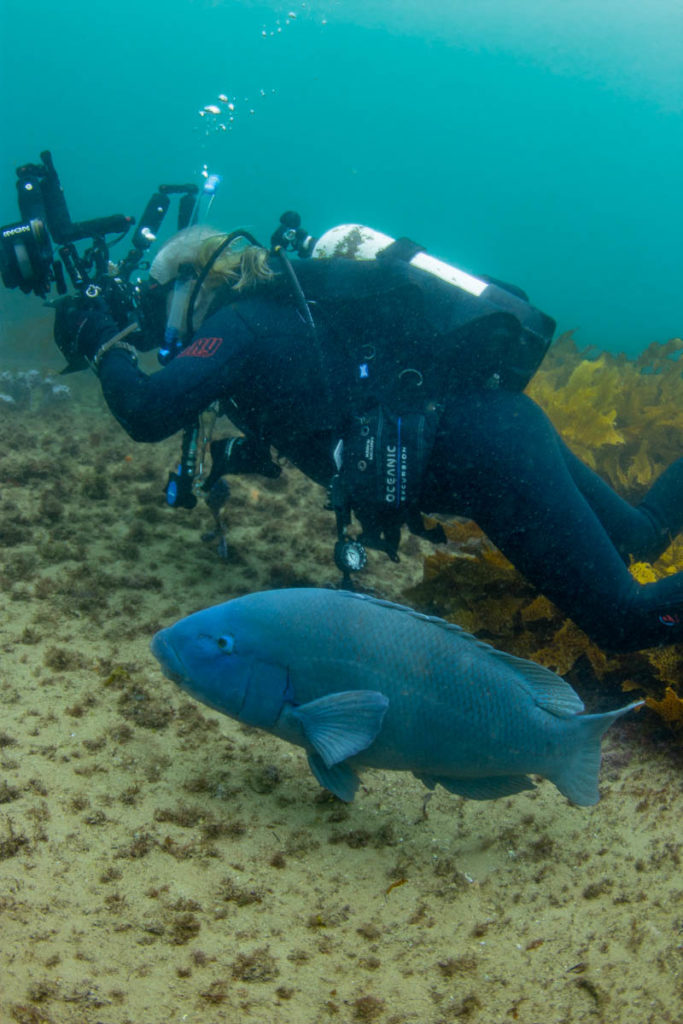 If you are a certified scuba diver – or you would like to get your Open Water certification – I am available for adventure bookings, whether it's a day diving in Sydney, or a week on the Great Barrier Reef, or diving in Fiji. I can am very easy to travel with and will bring you home safe with loads of beautiful photographs of your trip – both above and below the water.
John