I try to fit in a little art on my travels…
John.
Male escorting in Australia is an ever evolving industry.  From one year to the next it's certain that things change.  It is, I expect, part of the evolution of our society.  Years ago most of the women who came to me were in their later forties, recently divorced, and looking for an experience to rebuild their confidence in themselves and their sexuality.
A couple of years later and that age had dropped to early forties and many women were still married, but looking for a way to fill their needs and also maintain their relationship – often for the sake of their children.
Then it was couples looking for safe ways to explore their sexuality and expand their experience together.
Suffice to say that sex work is always different!  Part of that this year has been increased interest in my services from both Melbourne and Canberra.  So much so that I am now traveling to both cities regularly.
If you live in Melbourne and don't fancy flying to Sydney to see me, then keep an eye on my website and I will publish the dates for my upcoming tours – currently I will be back in Melbourne in the first weekend of September.  I intend to visit Melbourne every second month, so you can also expect to see me there in November, January etc.
Canberra is another story.  Being so close to Sydney it's easier for me to visit at shorter notice.  I won't be publishing dates for regular tours in Canberra, but if you are interested in seeing me, then please don't hesitate to contact me and we can arrange a time that suits you.
John.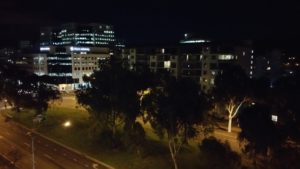 Two weeks ago I was in Melbourne. This week I'm in Canberra for a couple of day!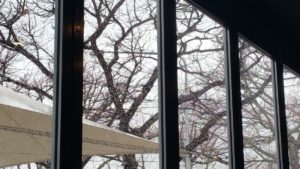 I haven't been so lucky with the weather – it's pretty wet and blowy down here today – but it just makes it a nice day to sit in a cafe, drink tea, and write. Something of a luxury really.
The aesthetic of cities changes with the season. Having lived in Canberra a couple of times, the thing I remember most about winter is the stark beauty of the European trees, stripped of their leaves by the cold…
Walking to the cafe this morning I saw a bus with a bike rack on the front (and two bikes attached). I have never seen this before and it struck me as a very clever idea! Especially in a city like Canberra where public transport and you intended destination may not line up well. Being able to take your bike "on" the bus seems like a splendid idea.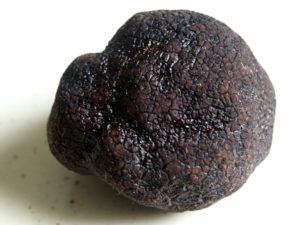 It's truffle season here in Canberra – and while I am not traditionally a fan of truffle oil – I have been sampling some fresh truffle and found it quite delightful. If you love truffles then Canberra is a great place to be in July, not just to eat truffles, but I am told that there are people who will take you out truffle hunting in a Truffière (the French name for a truffle orchard).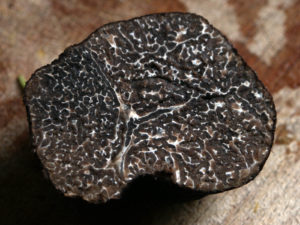 Since truffles grow underground on the roots of trees (often oaks), the hunt is conducted by truffle hounds (yes dogs! What can't they do I ask you?) – or some people I have heard off use pigs (who love truffles too). The dogs can smell the truffle from above ground and lead the hunters right too them. It's a rather quaint kind of industry, but given the price that black truffles fetch in restaurants (up to AUD$3000 per kilogram), it also a very serious business.
So, if you were thinking of a trip away somewhere for a weekend and are happy in a cool climate then I think that a truffle tour in Canberra would be a lot of – tasty – fun.
John.