I wanted to show you what a sensual massage with me is like. Below is a short movie that I have produced with my friend Shelly M.
The title of the movie is: Ten Minutes To Orgasm … the massage became more intimate and concluded with me giving Shelly oral sex and bringing her to orgasm. I hope you like it!
WARNING
This movie contains male and female nudity, oral sex and female orgasm
If you are offended by any of these things please leave this site now.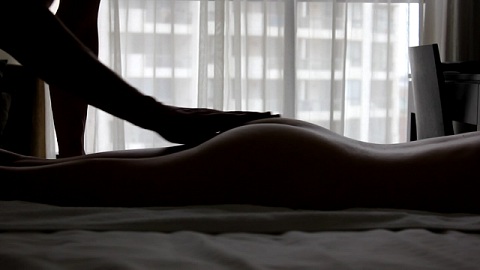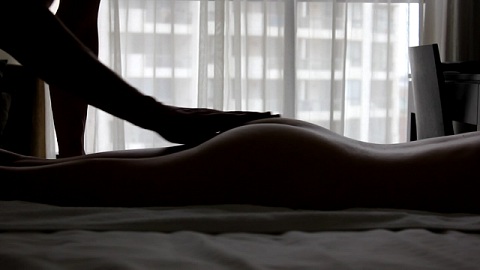 Right click the link below and choose "Save link as" to download and view the movie …
MP4 file (640 x 480) suitable for Mac, Windows, iPhone, iPad, Android – 68 mgb
The back story …
If you follow my blog then you may have seen that a Melbourne based director and producer of porn for women (Ms Naugthy) invited me to participate in a movie that she was shooting.  I made a post about the offer and had quite a lot of discussion with my readers and clients.
The consensus was that I should not participate, but there was also strong support for me doing something that I had full control over and could post on my site.  This movie is the result.
I wanted to make something that was relevant to me and the service that I offer, so filming an erotic massage seemed like the ideal starting point.  As we worked on it we both realised that stopping at just the massage would be leaving the other half of the story untold.  So we continued filming as I gave Shelly (who was by now very aroused) oral sex until she reached orgasm.  I think that the result is quite beautiful and also quite arousing.
This movie was an experiment to see what was possible with two people and digital video camera. As a result most of the shots are stationary, made using the camera on a tripod.  It is surprising I think what you can achieve with such a simple setup.  It certainly exceeded my expectations.
We had the use of a rather nice serviced apartment in the CBD for the day and the diffuse light streaming in through the curtains made for some beautiful contrasts and play of light and shadow over soft curves.
It amazes me just how easy it is, with all of the tools that we have available to us, to make really good quality movies that can be shared so easily over the Internet.  I hope you like the result and look forward to your comments.
I intend to make more movies in the future and would like to show real women having real enjoyment (like Shelly did in this movie).  If you would like to work with me (whether anonymously, or openly) feel free to let me know.
 John.