My friend Tya made a post to her blog today mentioning that Oprah Winfrey is running a show about women who are still virgins when they reach the age of thirty.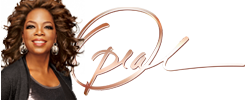 What can I say but: well done Oprah, for broaching this topic.
You can see a preview and find out more about the show here:
http://www.oprah.com/showinfo/The-30-Year-Old-Virgin
Reading through the 52 comments that had been posted when I visited the page just re-enforced the view that I have developed, both from working as a male escort for women, and through following various virginity related blogs (like Tya's): some women need and want help from compassionate people like Tya and myself.
Knowing that you are not alone in your situation, and that other people feel the same as you can be a really good start. Being able to share your feelings can be even better. And some, who really want to lose their virginity, can date someone like myself (a male escort who cares about virginity and making first sex a special and fabulous experience).
I have written about this issue before here: Losing your virginity with a male escort, so I won't go over old ground.
I will say this though: if you are a woman who is a virgin (regardless of your age) and want someone to talk to about it, then you are welcome to contact me (or drop in to Tya's blog for a woman's perspective of virginity). I am always happy to talk you. I am not judgemental, and you can rest assured that I will never disclose anything that we discuss.
As mentioned in the article above, losing my virginity, was a fantastic experience. As a male escort, I am committed to helping women have an experience when they lose their virginity that is as good as I had – whether it is with me or another man.
John.