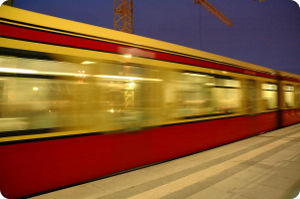 I am always happy to travel, both interstate and overseas.
If you would like to book a date with me outside of Sydney, then please let me know and we can work out what my travel would cost.
Availability:
Due to the physical effort required by extended, or overseas travel, I only book four major trips each year. This gives me time to properly prepare and to recover afterwards.
Locations:
I am available by request anywhere in Australia if you are able to cover my travel cost. Due to covid-19 I am not travelling as much at the moment. However if you would like me to visit, then I am happy to do so.
Travel costs:
Bookings outside of Sydney: If you book me to travel outside of Sydney you will need to cover my travel and accommodation costs. I will calculate them for you when you contact me, and they must be paid in advance. Travel costs are non-refundable if you have to cancel once I have bought airline tickets and paid for hotels
Photography:
It's great to take photos and have a record of your travel to be able to look back on and remember the experience. But it comes with the downside that you often spend a lot of your time looking through the lens of a camera instead of getting to enjoy the scenery and the experience.
When you travel with me, I can relieve you of this burden. I am a capable photographer and have professional equipment – a Canon 1DX mkii camera with a range of lenses, a dive housing for underwater photography, a GoPro for action, and a DJI Phantom 4 drone. So no matter what our trip is, if you want me to, I can capture all the special moment and the best views for you.
And when we get home, I will process up all of the images for you to keep, and also compile the best shots into a photobook for you and have copies printed. I don't charge extra for this service, as it is included in extended bookings.
My photobooks have become a regular part of my travel bookings and have been very well received.
International travel:
If you would like me to travel internationally – either with you, or to you – then my rates are as follows:
If I have to fly internationally then I charge $1000 per day of travel.
Once we arrive at our destination, my daily travel rate applies (see my Prices page).
I am happy to make extended bookings (more than one full day), but under the following conditions:
Eight hours for sleep each night
Two hours per day of private time
One day out of every seven to myself
Long duration bookings are taxing and can be stressful. For me to be at my best, I need good sleep and regular time to myself to rest and centre myself. If I have this, then I can provide a premium service for the full duration of the booking.
John.