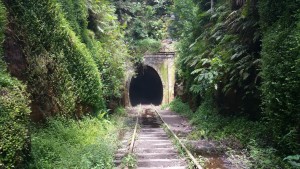 I have a fascination with abandoned places. Perhaps in part because there are so few of them in Australia – and Sydney in particular – and also because they seem to be so contradictory to the economic doctrine of "growth at all cost" that our globalised economy is wed too.
Things that get old get torn down and replaced. Not left to decay.
But that isn't always true, even here in Sydney. Case in point the Helensburg railway tunnel. It was built in 1888 as part of the Illawara line carried one track. It was abandoned in 1915, replaced by a newer double track on a different alignment altogether.
So it has been sitting there for over 100 years now, occasionally useful (for water storage), but mostly forgotten, overgrown, filled with mud and silt, and ignored as the world moved on.
Things like this never stay hidden forever though, and eventually rail enthusiasts and historians unearthed the tunnel, drained it, and cleared it of water and debris.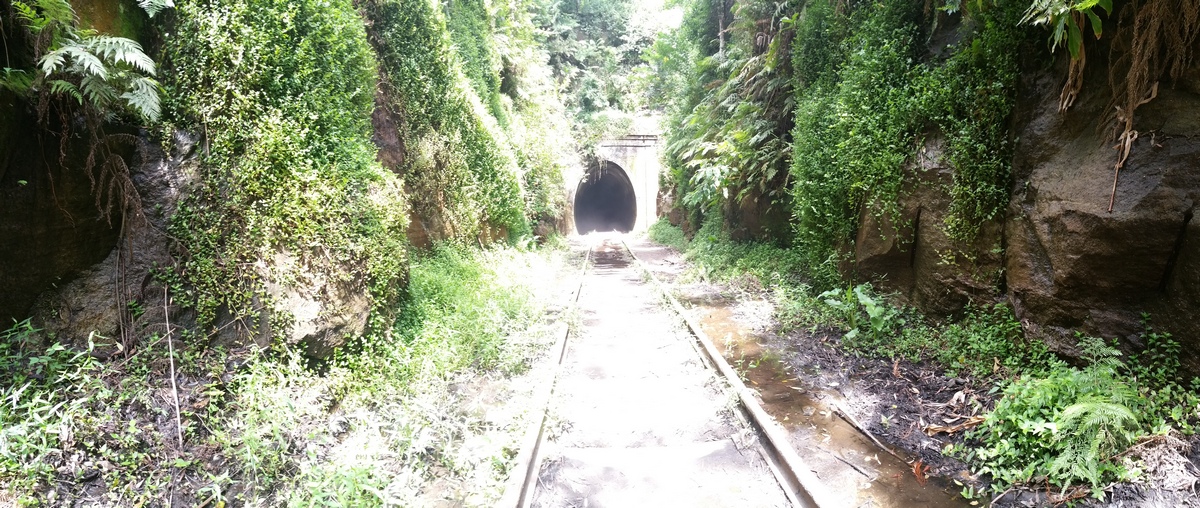 Now it's rather become a tourist attraction and even a destination for professional photographers. When I went there, I had to share the place with over a dozen people!
When I arrived though the place was deserted. The tunnel was an impenetrable blackness – with a somewhat creepy light mist flowing slowly from it! The true stuff of movie nightmares…
The shape of the tunnel is really quite beautiful, not round, but built (to allow the passage of steam trains) in a delicate oval shape. It is graceful and just a little otherworldly surrounded as it is by lush greenery.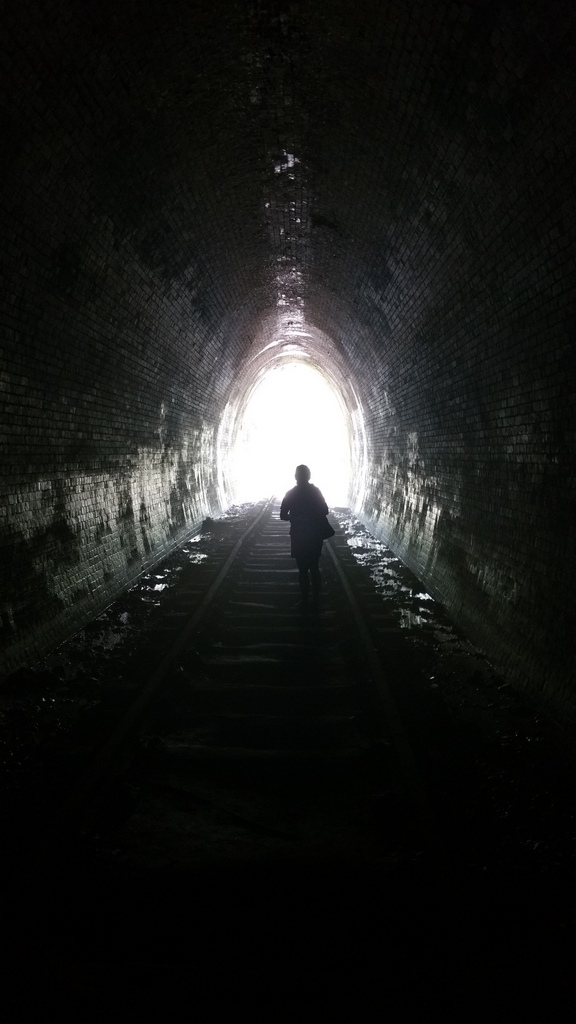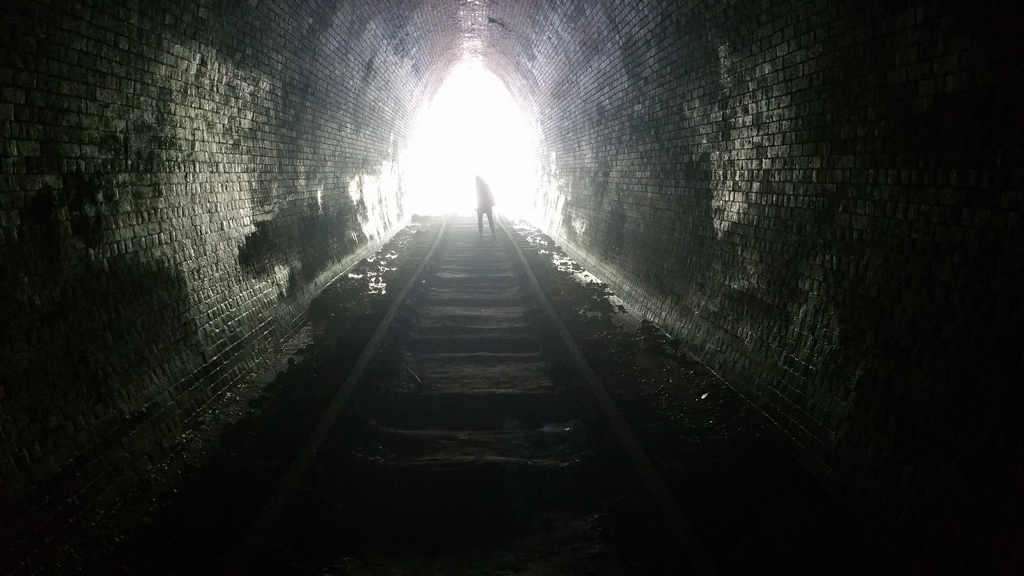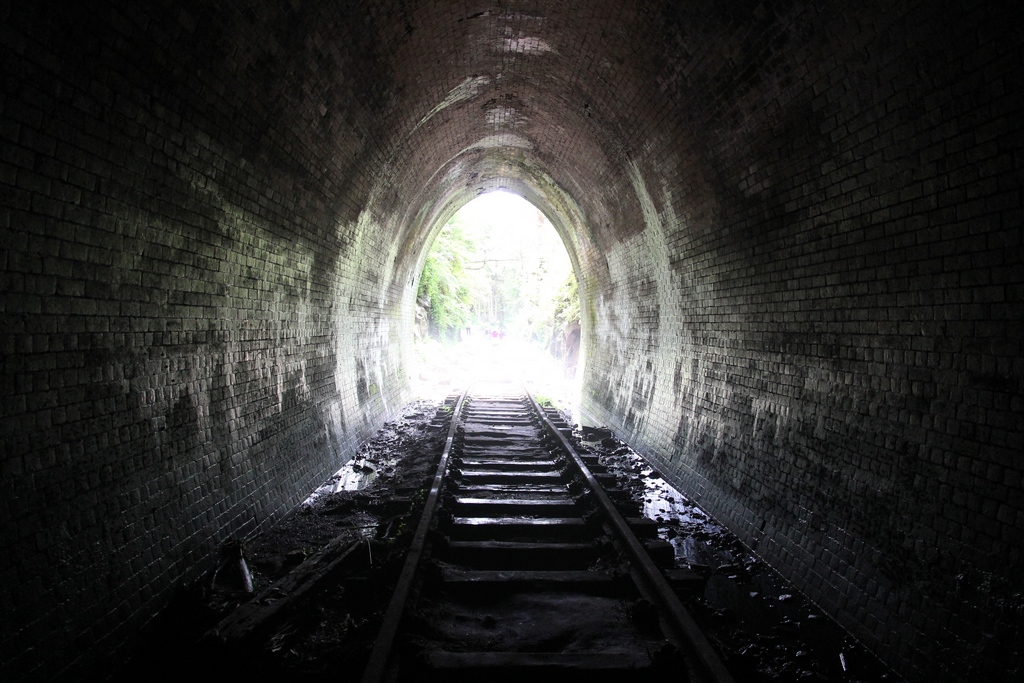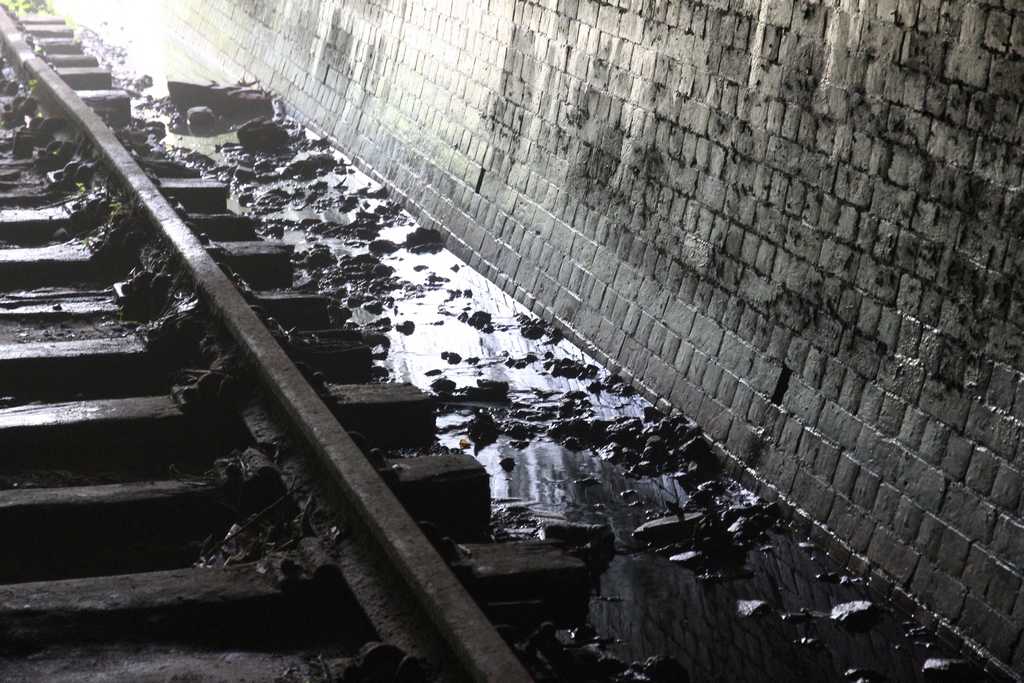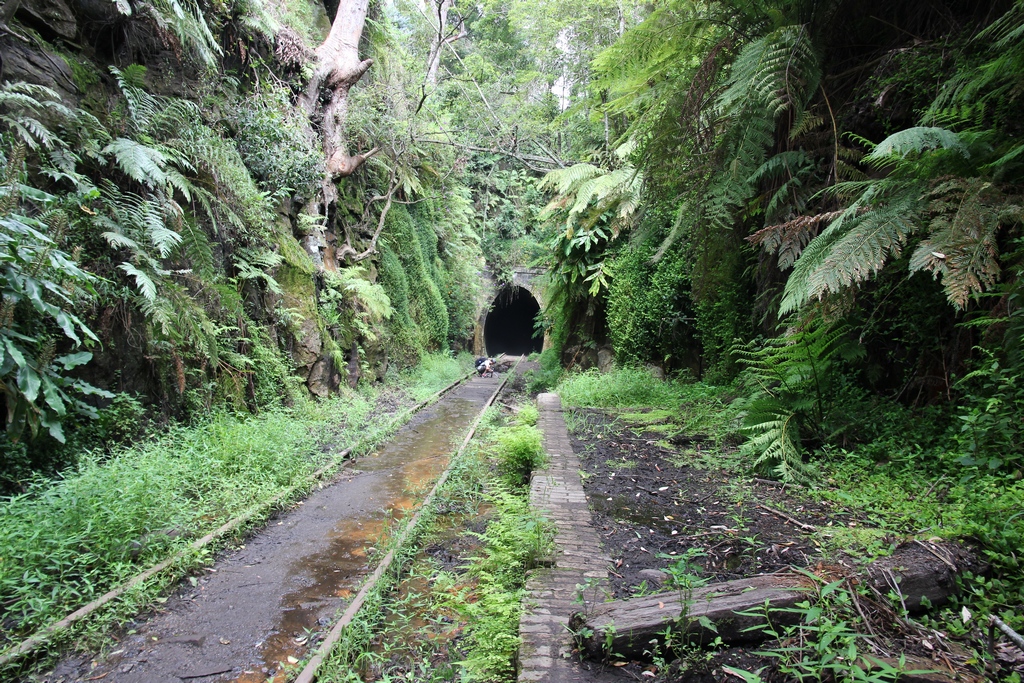 John.