I'm pretty comfortable with my body – extremely comfortable really.  I am lucky to have been pretty healthy my entire life and had the opportunity and inclination to exercise and participate in sports.
However over time everyone's metabolism slows and we are inclined to put on weight. I'm no exception and it's something that I have worked hard at over the years to manage.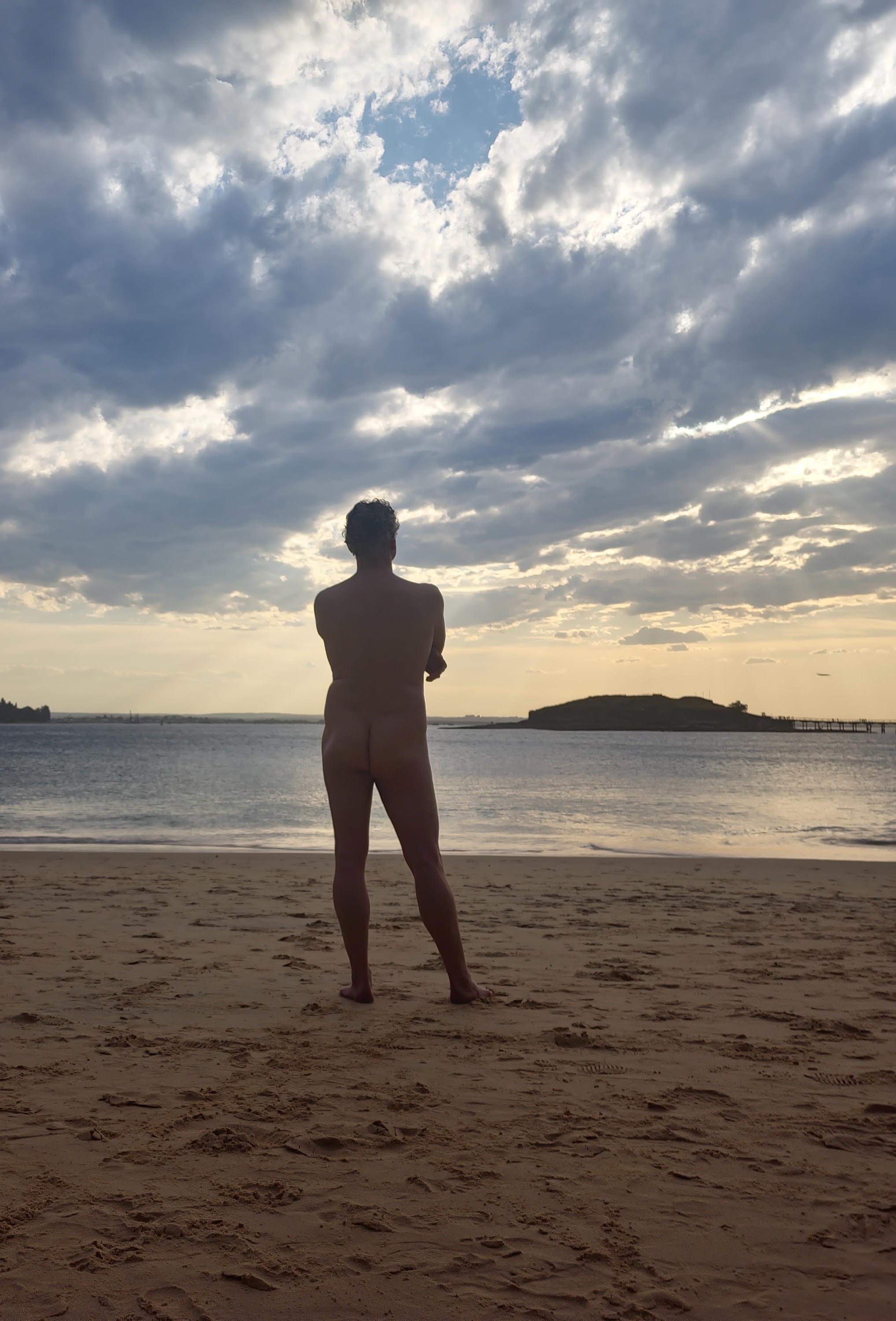 Another aspect that I wasn't expecting is that in recent times I have developed a lot more upper body mass – muscle. When I was in my thirties I was always lean and very light. It was a real advantage for me when I was rock climbing on faces that were not an overhang (where absolute strength really comes into play and having a low centre of gravity isn't so important). It was also good for me when I was cycling and running.
Then about ten years ago for no reason that I know of my body decided that upper body muscle was new goal and my shoulders and arms filled out. I'll never be "big" like some men are, which I'm very happy about honestly, but I'm a lot more solid and stronger than I once was.
The last few years of physical work required by the business that I started during the pandemic has only built on those gains and I have to say that I remain very happy with my body in general.
However. I am not overly happy with my bodies more recent propensity to build up it's fat reserves. So it's time for some directed action to reverse the trend.
As someone who is tall and relatively broad, I can put on ten kilograms and it is not particularly noticeable, which is a trap. It's easy to ignore how my body is changing, especially since it's only gradual. But enough is enough. It's time for action.
I'm not going to tell anyone how to lose weight. Your personal history, medical issues, food culture that you grew up with etc are all going to effect what does and doesn't work for you – this isn't medical advice of any sort! For me what I know is this: carbohydrates are my enemy – and as someone who loves few things more than rice, pasta, potatoes (in all their forms), and bread (I literally ran a bakery once), that's a real blow.
I know that if I am going to lose some weight and keep it off then I need to be significantly reducing, or better yet eliminating carbohydrates from my diet.
So that's what I've done. Along with reducing my eating to two meals per day, implementing intermittent fasting (I eat my two meals at 1.00pm and 5.00pm), increasing my exercise, increased my water intake, and supplementing electrolytes, magnesium (which I'm always low on and leads to muscle fatigue), B group vitamins, and a multi-vitamin.
Here's what's happened so far:
I'm not hungry between meals
I had headaches for the first couple of days. Adding the electrolytes, and B group vitamins fixed that
I don't have any cravings for sweet things. In fact I don't have any cravings at all and when I get to a meal time I'm still not hungry
When I exercise I have a lot more energy. I typically swim 1000 meters two or three times per week and feel exhausted afterwards. This week I've consistently swum 1500 meters and get out feeling like I could do the same again. I'm also walking fifteen kilometers per day rather than my usual nine – and still feeling fine afterwards
And the result in terms of my weight: I'm down by 1.5 kilograms.
More importantly though I can see the change in my body when I look in the mirror and I like where it's going. To anyone reading this – please don't feel that this post is making any demands on you. It's nothing more than my personal journey to reach a body shape that I am happy with that lets me do the things that I want to do. I see women of all shapes and sizes and I enjoy all of your bodies!
I hope that for anyone undertaking, or considering their own weight loss journey that it might be helpful and provide some inspiration.
John