"Seven Reasons Why Every Man Should Take up Yoga" – it's the title of an article I read today. It could have been an average puff piece with little substance, but it turned out to be a worthwhile read. And I am certain that every reason is as much applicable to women as it is to men.
What really caught my attention though was that the article was written by a former cricketer Andrew May – and it focused on how yoga is especially beneficial to older men.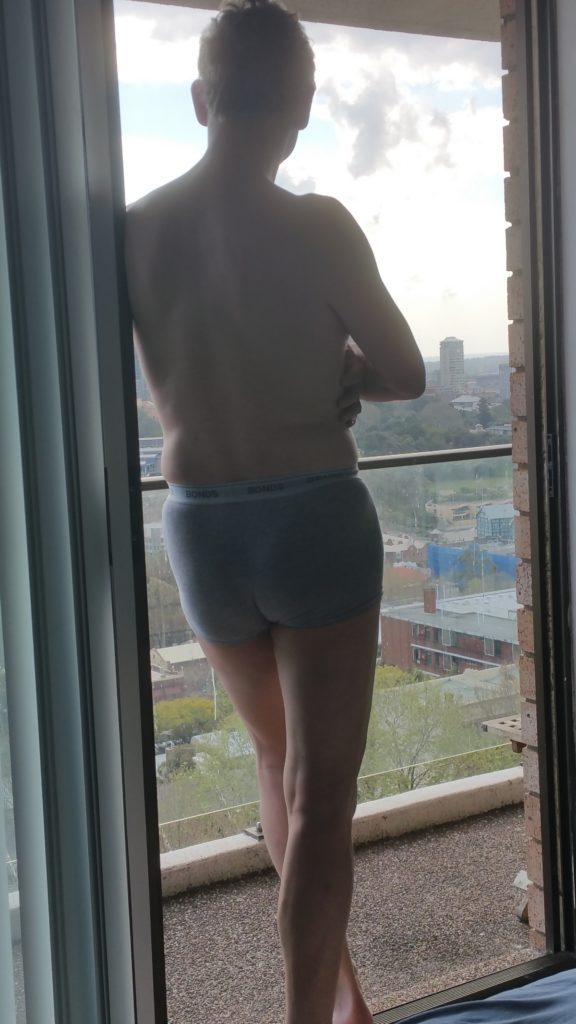 Everything that he said I have either experienced or could could relate to – specifically as a man who is now 44 years old. I'm not twenty-something (this is a good thing really) and I don't have a young man's body. Like Andrew May and his professional sporting colleges I have a legacy of injuries, large and small, I don't heal as rapidly as I used to, I am not as flexible as I once was, my skin isn't as elastic as it used to be, and I now tend to gain body fat more easily around my middle. All typical aspects of aging for men.
But that doesn't in any way mean that I dislike my body, or feel bad about it, or don't feel attractive. On the contrary, I love my body. And being older has actually brought some improvements. When I was in my twenties, I was always very lightly built. I'm no heavy weight now, but I have "filled out" you could say. My upper body is larger and stronger and I build muscle much more easily and quickly than I ever did in my twenties.
Anyway, for many people – male or female – aging is a huge challenge for our perception of self. We are no longer the person we feel we should be. Our body is busy betraying us, and of course work and family life make it all so, so much harder.
Andrew May's response is that yoga is the answer – and I honestly can't disagree.
I personally prefer pilates to yoga, but they share enough basic principals (like flexibility, core strength and stability, and control) that I personally feel they are interchangeable. 10 years ago, pilates gave me a solution to a lifetime of back trouble that started when I was 15 years old.
Andrew May observed that doing yoga bought him "better mates", better mood, and better sexual function (amongst other things). Unexpected benefits perhaps, but I would say that it shouldn't be a surprise really. Undertaking a discipline like yoga is completely at odds with the permanently busy, consumerist lifestyle that so most of us are ruled by. Taking time out to stretch, to breath, to extend our bodies and our awareness of ourselves forces you to stop, to disconnect from the rest of the world and to just be, for a time at least.
It is no wonder I think that in doing so we can find broader benefits than being more flexible – and of course there is nothing here that says women can't benefit just as much as us men!
John.