I have found myself once again at the New Orleans Cafe in Crows Nest on this wet afternoon.  I had quite an enjoyable lunch and thanks to the staff generously allowing me to use a power point, I am not getting down to some work (thanks to my laptop and smartphone – have I ever told you I just love what technology allows us to do!).
Anyway, the actual point of this post was to share some grafiti and other stuff from the Mens Room here.  First up was this grafiti.  When I think of the real New Orlean (although I have never been there personally), I think of food and music … I think this really embodies it!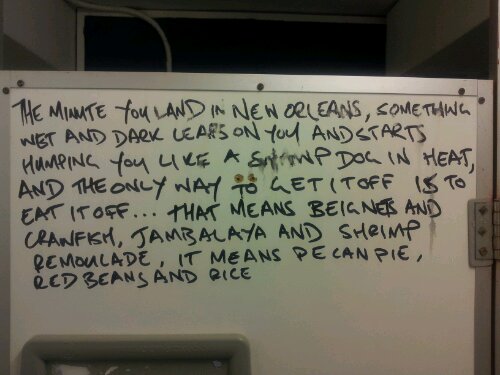 I am not sure if this is going to be legible, but I will upload a high res version of the image another day if it's not.  The message though is this: Never, ever, fuck with the person who prepares your food!  It's a heart warming reminder for all those under appreciated cooks out there ;-)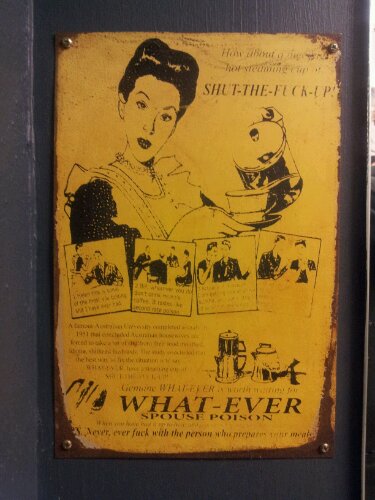 John.