The old saying "sex sells" is forever true. I have been in this industry for over nine years now and every now and then something stirs up the media, and various newspapers and sites trip over each other to write about the phenomenon of women buying sex – some more sensational than others.
Recently Dr Hillary Caldwell of University of New South Wales published the results of a study that she conducted into women who pay for sex. A number of my clients participated in the study. Unsurprisingly the media jumped on this and there is a small slew of articles that hit the internet over the last few days. I was interviewed for two of them (by the Sydney Morning Herald and the Daily Mail Australia).
What struck me when viewing the Daily Mail article was how dismissive and aggressive the handful of comments were (and how many "likes" they received).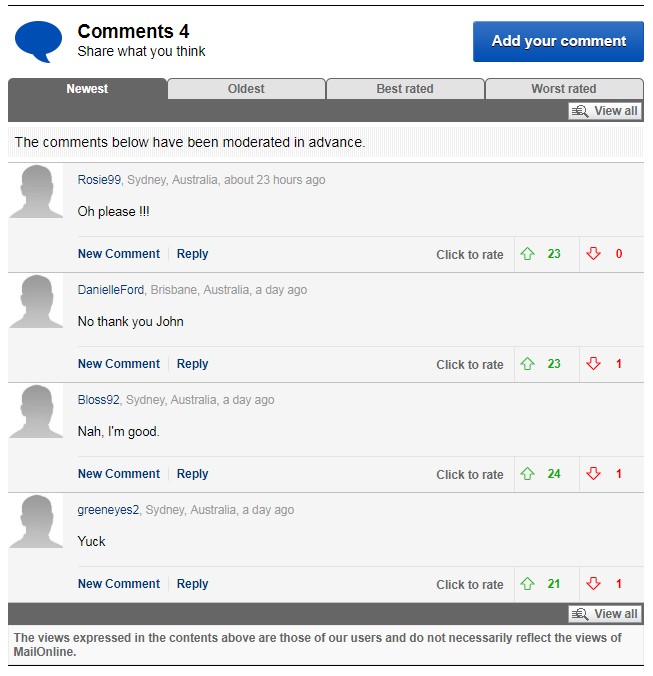 It doesn't upset me personally – as a sex worker you will always come across people mean of spirit and narrow of mind. But I feel for women who may be interested in hiring a male sex worker but see comments like these and start to question themselves and if they are really doing the right thing.
After all it's not an easy topic to talk to friends and family about to get reassurance and support. When people condemn sex work out of hand, or laugh at the idea of a woman paying for sex it can be hard to trust the instincts that made you think that maybe this is something that you would like to try.
So I thought I would provide a counterpoint some perspective if you will. This is from an email (with permission) that I received recently from a client – she is 69 years old and has been seeing me regularly for the last six years.
I just wanted to thank you so much for yesterday. It was wonderful (as always), but I also really enjoyed our discussions. You are open and honest with me, and oh so trusting. Guess it goes both ways. Of course it does.

You are a balm to my soul in trying times. Satisfy me in so many ways. The loving, the caring the fun and laughter, the time we spend together is so precious.

You make me feel like a real woman. No contest. You take me to places that I've never been. That is amazing!
Some women see me only once, to satisfy a fantasy, or just have some fun. But most of my clients are regular and long term as they find that my service can fill a gap in their lives that they cannot fill any other way.
And as per Dr Caldwell's study – they find that with me they have a safe, secure, and discreet means of getting the sex that they need to be happy in their lives.
So, if you are contemplating hiring a straight male escort, but you are unsure and feeling the pressure of people who like to put others down, or are scared of challenging the norms of relationships and society, then take heart – you are not alone, many women have come before you and many more will come after.
I offer a safe, discreet, fulfilling service and it would be my pleasure to entertain you.
John.